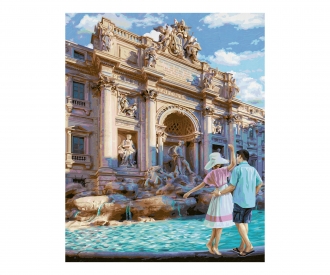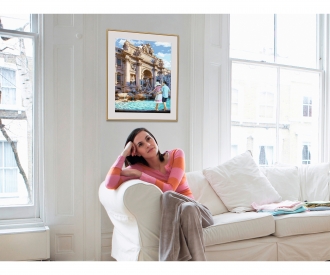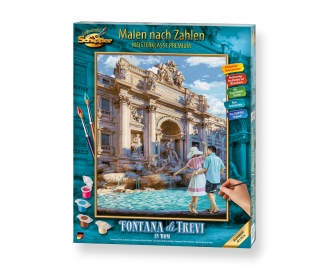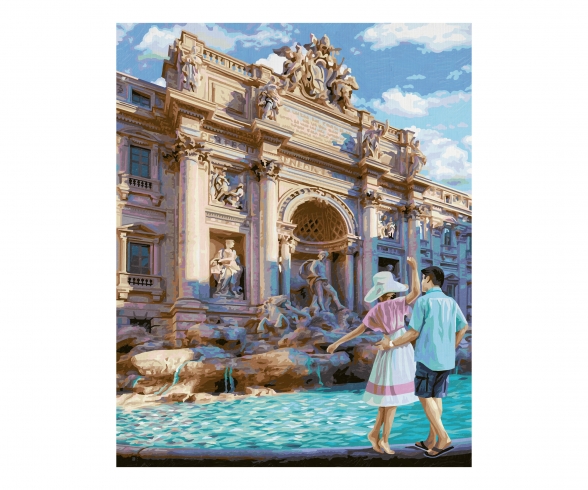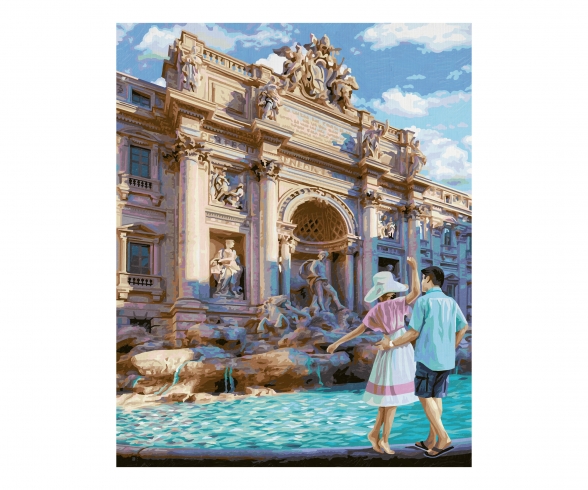 Quantity:
1
2
3
4
5
6
7
8
9
10
11
12
13
14
15
16
17
18
19
20
21
22
23
24
25
26
27
28
29
30
Fontana di Trevi in Rome
Built in the 18th century, the Trevi Fountain measures 26 m of height of 50 m of width. It is the largest and most popular fountain in Rome and is one of its most well-known sights of this city. Fellini's film "The Sweet Life" (1960) made it an international spellbinder for lovers who like to take a seat on its brim. Legend has it that it will bring good luck to toss a coin into the fountain. The Painting by Numbers Technique makes this work of art an attractive motif for the hobby painter.
Picture format and painting template:
"MASTERPIECE Premium". These pictures in upright or landscape format of 40 x 50 cm can be positioned side by side or one below the other and are particularly suited for a fine picture gallery. The painting templates have a visible and palpable canvas structure. Due to this feature, the finished painting's appearance is not only essentially enhanced but it also emphasizes the artistic character of the paintings by supporting the desired "oil on canvas" effect. Hint: SCHIPPER Arts & Crafts has matching aluminum frames on offer for this format. Please go to our menu bar "Frame Service".
Contents of the box:
Rigid painting cardboard with canvas structure finish, size 40 x 50 cm. Precise pre-printed contours with well legible numbers. Water-based acrylic paints. Ready-to-paint pre-mixed colors. Brush with fine tip. Control template and detailed instructions for successful results.

Warning! Not suitable for children under 3 years due to small parts. Choking hazard!
Frequently bought together
Frequently bought together