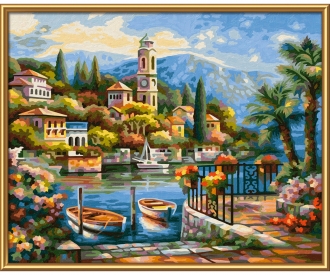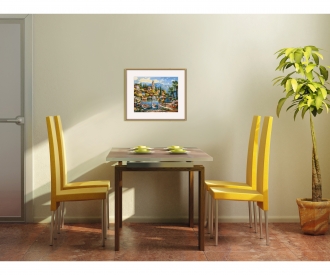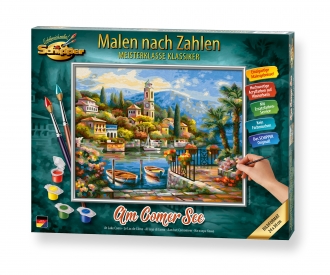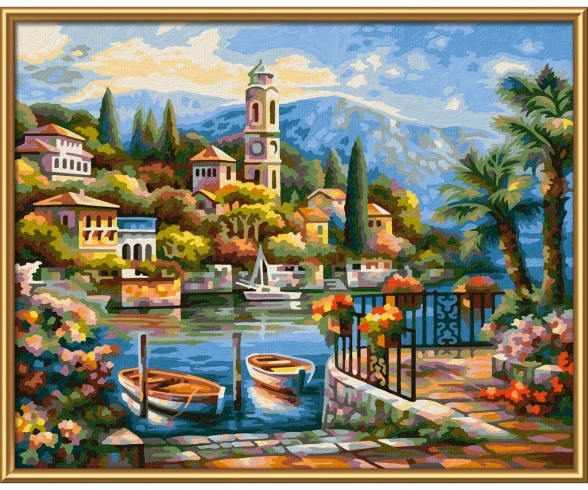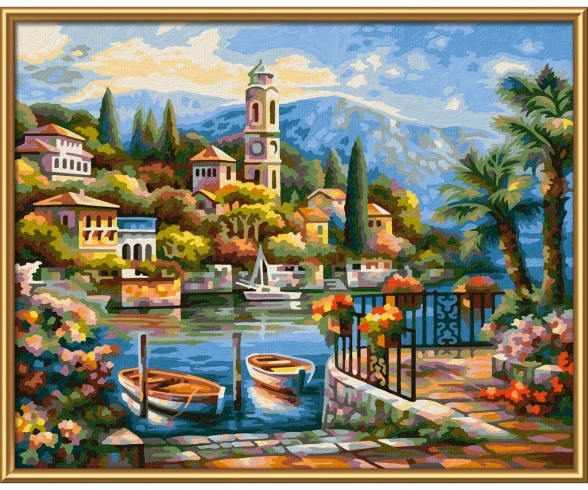 Quantity:
1
2
3
4
5
6
7
8
9
10
11
12
13
14
15
16
17
18
19
20
21
22
23
24
25
26
27
28
29
30
Delivery time 1-3 working days within Germany
The motif: "At Lake Como"
Lake Como is located amidst a grand mountainside. Idyllically, the houses and the church spire closely fit along its
narrow banks and invite the visitors into a small café in one of its romantic alleys. Its water front seamed by
palm trees convey a Mediterranean flair. Start out from there and enjoy a fantastic view over the azure lake and the majestic mountains.
50 years of PAINTING BY NUMBERS by "SCHIPPER" (1969-2019)
With its lovely landscapes and flower motifs, the series "MASTER CLASS Classics" reminds us of the time when Painting by Numbers was created in the 1960ies. The motifs themselves have made this new painting technique a success and they have counted among the most favorite motifs of all hobby painters until today. SCHIPPER brings back the motifs from the past under the title "Paint and collect beautiful pictures" in the format as used in the past, i.e. 24 x 30 cm. It is simply fun to color them.
Picture format and painting template:
"MASTERPIECE CLASSICS". These pictures sized 24 x 30 cm go with all reasonably priced clip-on picture frames available in building centers. For a small picture gallery, they can be nicely grouped and hung up in a decorative way. The painting templates have a visible and palpable canvas structure. Due to this feature, the finished painting's appearance is not only essentially enhanced but it also emphasizes the artistic character of the paintings by supporting the desired oil "on canvas effect".
Contents of the box:
Rigid painting cardboard with canvas structure finish, size 24 x 30 cm. Precise pre-printed contours with well legible numbers. Water-based acrylic paints. Ready-to-paint pre-mixed colors. Brush with fine tip. Control template and detailed instructions for successful results.

Warning! Not suitable for children under 3 years due to small parts. Choking hazard!
Frequently bought together
Frequently bought together