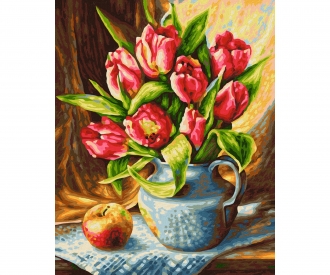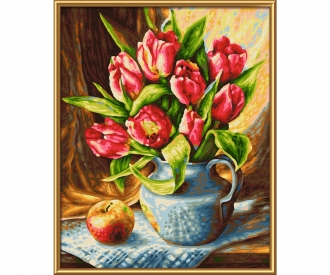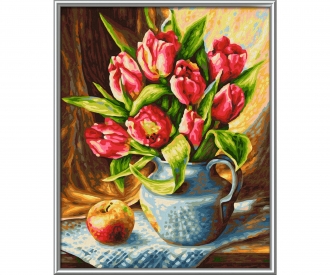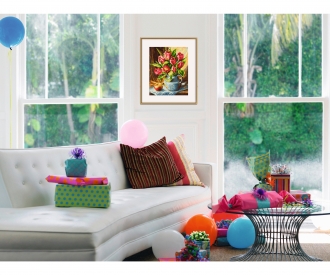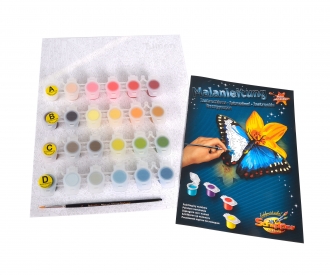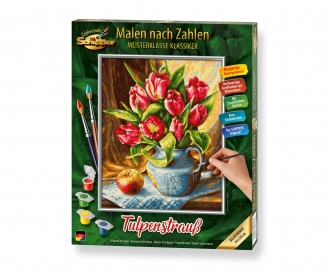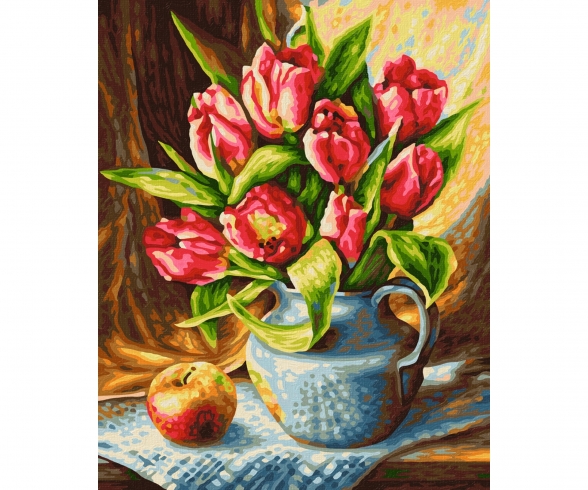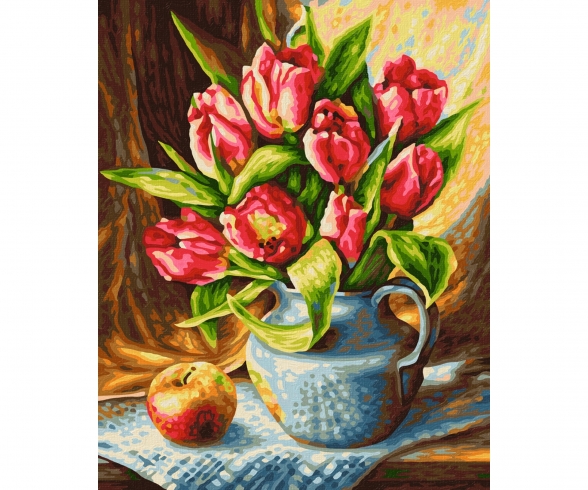 A bunch of tulips - painting by numbers
Article number: 609240796
Age recommendation: from 14 years
Quantity:
1
2
3
4
5
6
7
8
9
10
11
12
13
14
15
16
17
18
19
20
21
22
23
24
25
26
27
28
29
30
Delivery time 1-3 working days within Germany
A bunch of tulips
Accentuated by a classy earthenware vase, this bunch of tulips unfolds its overall beauty in full, characterized by its red colored blossoms and the delicate green leaves. Tulips are a very popular herald of spring and bring fresh colors into our daily life after a long winter. A bunch of tulips – this is a timeless motif for everyone who loves flowers.

Warning! Not suitable for children under 3 years due to small parts. Choking hazard!
Picture format and painting template:
"MASTERPIECE CLASSICS". These pictures sized 24 x 30 cm go with all reasonably priced clip-on picture frames available in building centers. For a small picture gallery, they can be nicely grouped and hung up in a decorative way. The painting templates have a visible and palpable canvas structure. Due to this feature, the finished painting's appearance is not only essentially enhanced but it also emphasizes the artistic character of the paintings by supporting the desired oil "on canvas effect".
Contents of the box:
Rigid painting cardboard with canvas structure finish, size 24 x 30 cm. Precise pre-printed contours with well legible numbers. Water-based acrylic paints. Ready-to-paint pre-mixed colors. Brush with fine tip. Control template and detailed instructions for successful results.
Frequently bought together
Frequently bought together