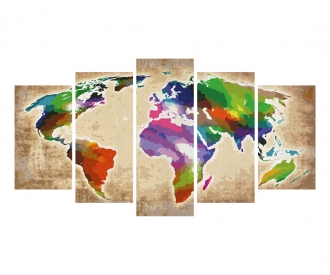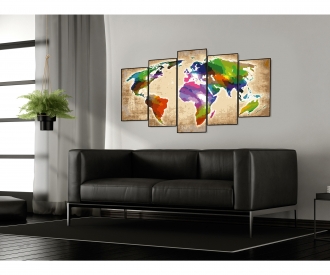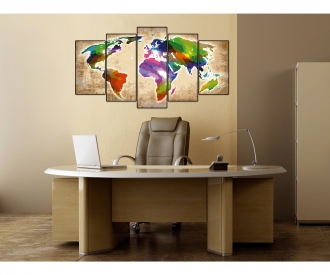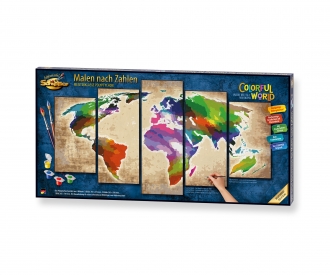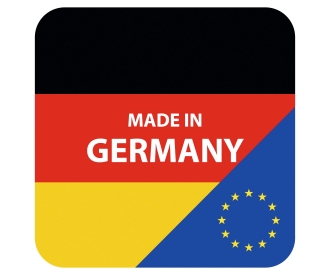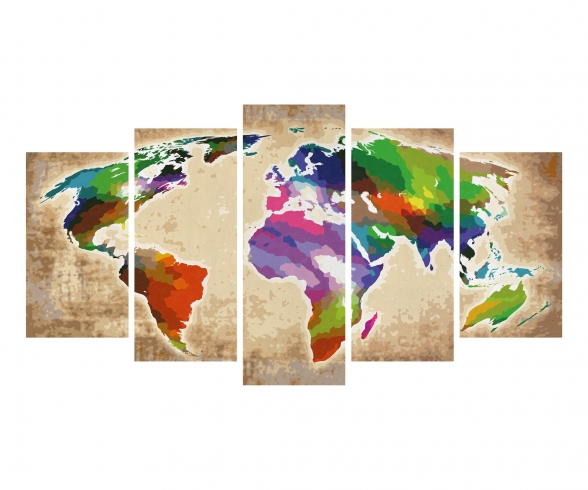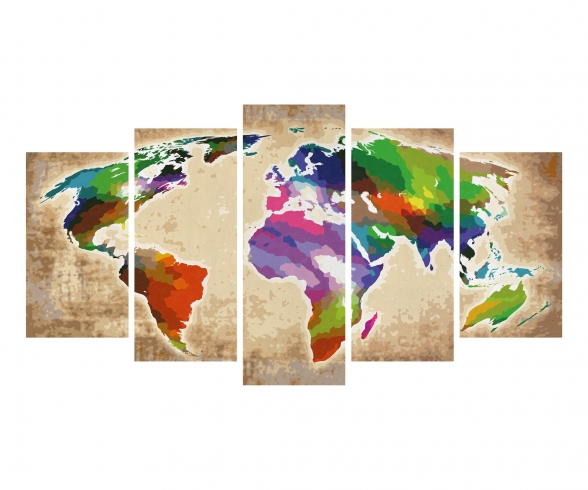 Colorful World - Our world in a play of colors - painting by numbers
Article number: 609450856
Age recommendation: from 14 years
Quantity:
1
2
3
4
5
6
7
8
9
10
11
12
13
14
15
16
17
18
19
20
21
22
23
24
25
26
27
28
29
30
Delivery time 1-3 working days within Germany
"Colorful World – Our world in a play of colors"
The world map as a colorful, abstract piece of art. In the background, there is an antique world map on a stained piece of parchment. The satellite photograph of the earth surface was detached from its geographic conditions. The colors and design of the state and country frontiers were changed. The result is an exciting mixture depicting a wonderfully colorful world, presenting itself in a cheeky and positive way, sparkling with life against its traditional background. An appealing wall decoration that is not bound to any real frontiers. This is exactly why it is a fresh start into a "Colorful World".
Picture format and painting template:
The new series "Master Class POLYPTCH – Professional Edition" by SCHIPPER
Originally, a polyptych was a so-called winged altar-piece, the overall motif of which is divided into separate sections. The "Professional Edition's" motif is an artwork of 5 parts and covers a wall space of approx. 132 x 72 cm. This artwork requires the hobby painter's precision and patience when painting. Simultaneously, the demands to the painter's skills are high, even if he is well-versed. However, the result is going to make up for all the efforts taken. The appreciation and admiration of the artwork's stunned viewers will reward the hobby painter. The package includes an assembly instruction for 5 picture carriers.
Contents of the box:
5 rigid painting cardboards: 2 templates 263 x 476 mm, 2 templates 263 x 598 mm, 1 template 263 x 720 mm with canvas structure finish. Precise contours with well legible numbers. Water-based acrylic colors. Ready-to-paint pre-mixed colors. Brush with fine tip. Control template and detailed instructions for successful painting. Assembly instruction for 5 frameless picture carriers is enclosed in the package.

Warning! Not suitable for children under 3 years due to small parts. Choking hazard!
Frequently bought together
Frequently bought together