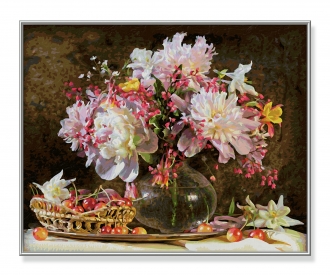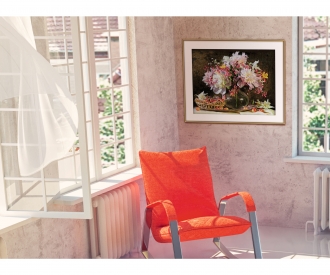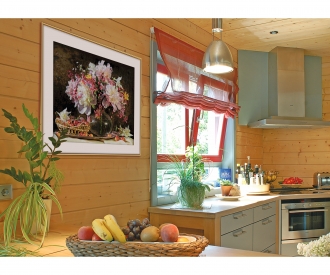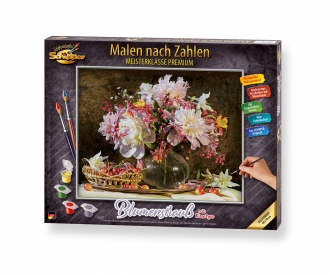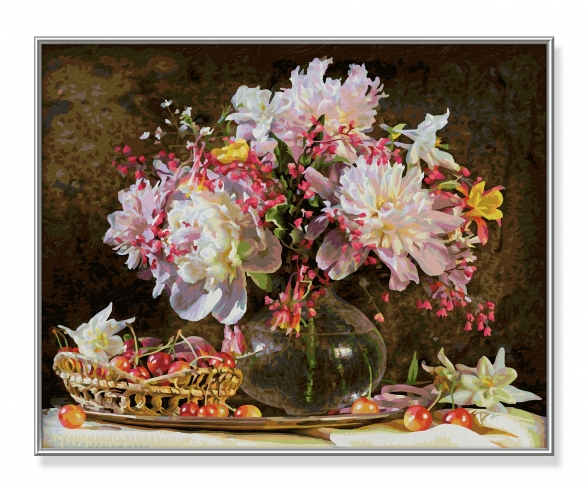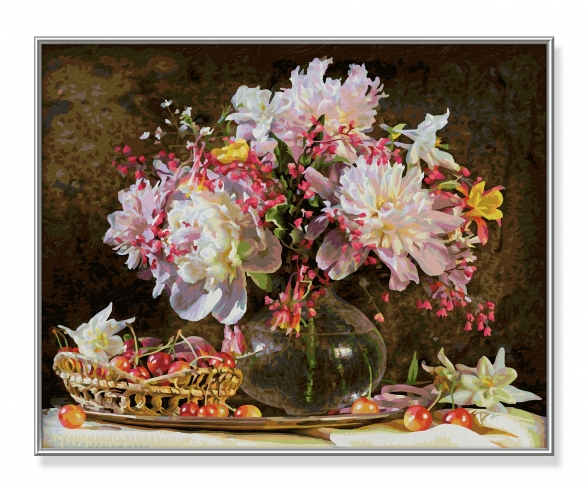 A Bunch of Flowers and Cherries - painting by numbers
Article number: 609130773
Age recommendation: from 14 years
Quantity:
1
2
3
4
5
6
7
8
9
10
11
12
13
14
15
16
17
18
19
20
21
22
23
24
25
26
27
28
29
30
Delivery time 1-3 working days within Germany
The motif: "A Bunch of Flowers and Cherries"
Summer in its entire splendor brings about lush flowers and sweet cherries. Our "Bunch of Flowers and Cherries" appealingly depicts a bunch of flowers, artfully arranged in a vase made from glass, and cherries that have just been picked and put into a small wicker basket. The painting's clever structures and the vivid colors will fascinate the viewer at first sight. Painting will be a special treat for the hobby painter when the canvas gradually discloses its hidden secrets and delicate details with every brushstroke.
Picture format and painting template:
"MASTERPIECE Premium". These pictures in upright or landscape format of 40 x 50 cm can be positioned side by side or one below the other and are particularly suited for a fine picture gallery. The painting templates have a visible and palpable canvas structure. Due to this feature, the finished painting's appearance is not only essentially enhanced but it also emphasizes the artistic character of the paintings by supporting the desired "oil on canvas" effect. Hint: SCHIPPER Arts & Crafts has matching aluminum frames on offer for this format. Please go to our menu bar "Frame Service".
Contents of the box:
Rigid painting cardboard with canvas structure finish, size 40 x 50 cm. Precise pre-printed contours with well legible numbers. Water-based acrylic paints. Ready-to-paint pre-mixed colors. Brush with fine tip. Control template and detailed instructions for successful results.

Warning! Not suitable for children under 3 years due to small parts. Choking hazard!
Frequently bought together
Frequently bought together