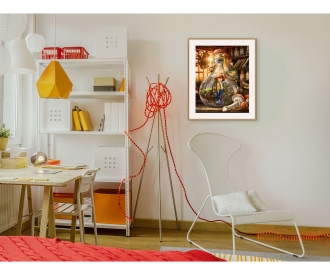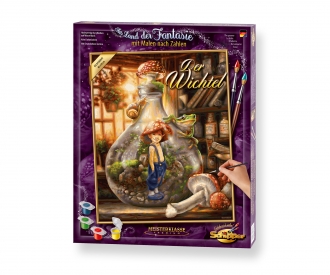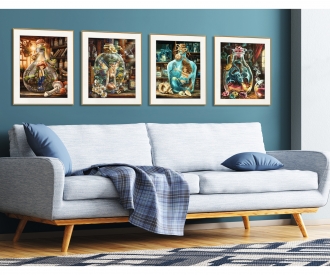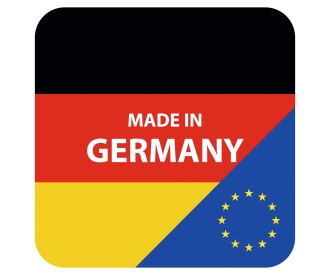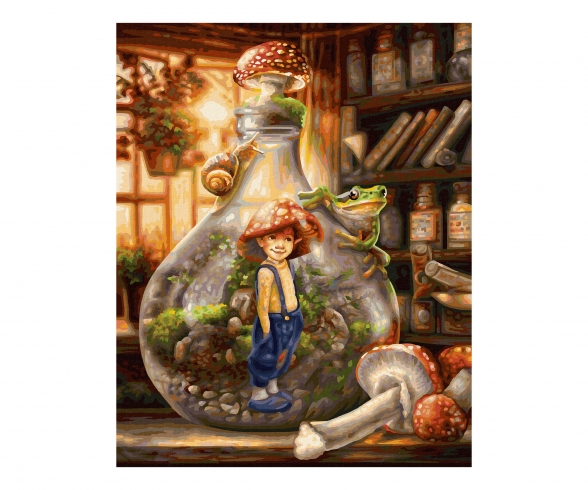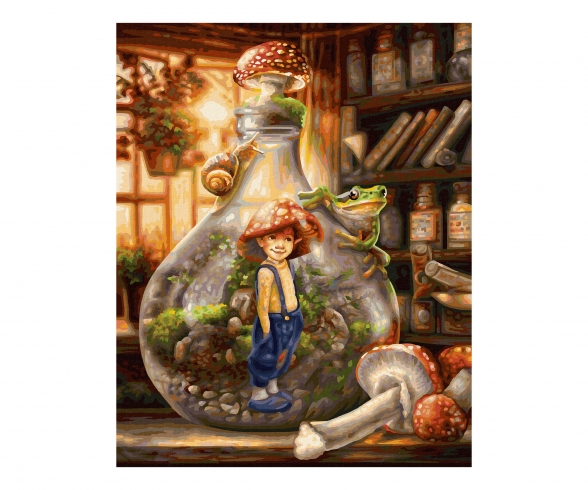 Quantity:
1
2
3
4
5
6
7
8
9
10
11
12
13
14
15
16
17
18
19
20
21
22
23
24
25
26
27
28
29
30
The gnome - Into the Land of Imagination with Painting by Numbers
Gnomes are mystic creatures with magic powers from the world of legends and fairy tales. The gnomes are probably the most familiar creatures who belong to the little people. They love to hoax the big ones – this is what they call us men – and to play tricks on us. Together with his animal friend, the frog, this one has obviously already planned his escape from the bottle to spread his mushrooms all over the room. Apart from the closeness of the gnomes to nature, the motif shows us the make-believe seemless transition from the fantasy world into reality. The color design emphasizes the situation's magic and takes the hobby painter away into the fascinating world of the mythical creatures.
Picture format and painting template:
"MASTERPIECE Premium". These pictures in upright or landscape format of 40 x 50 cm can be positioned side by side or one below the other and are particularly suited for a fine picture gallery. The painting templates have a visible and palpable canvas structure. Due to this feature, the finished painting's appearance is not only essentially enhanced but it also emphasizes the artistic character of the paintings by supporting the desired "oil on canvas" effect. Hint: SCHIPPER has matching aluminum frames on offer for this format. Please go to our menu bar "Frame Service".
Contents of the box:
Rigid painting cardboard with canvas structure finish, size 40 x 50 cm. Precise pre-printed contours with well legible numbers. Water-based acrylic paints. Ready-to-paint pre-mixed colors. Brush with fine tip. Control template and detailed instructions for successful results.

Warning! Not suitable for children under 3 years due to small parts. Choking hazard!
Frequently bought together
Frequently bought together